Looking for Independence? LPNs and RNs in Home Health Field Excel at Self-Management
Palliative Care in Patient Homes Can Prove Rewarding and Challenging
Home health nurses, or those that make house-calls to outpatients in their homes, may find their work at times rewarding and at others, downright frustrating. In-home patient care has been an integral part of healthcare for centuries. Today, most patients that are living with disease, physical and mental challenges, and the elderly, primarily receive their healthcare at home. Home health nurses, sometimes called visiting nurses, plan a systematic and regularly scheduled patient care plan. In many cases nurses' goals focus on palliative care—patient comfort—versus treatment.
Related nurse sub-specialists—hospice nurses and infusion therapy nurses—may also work in a home health nurse environment.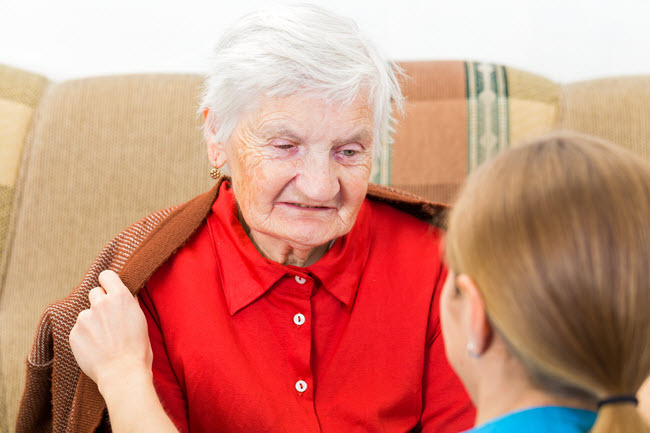 Work Environment and Demands
There are advantages to visiting a patient in their home: lifestyle and living conditions may be fully assessed and modifications/recommendations made, nurses may help patients adjust to home life, and patients may be more at ease in their own surroundings. Nurses face challenges such as: patient's economic and social situations, lack of compliance with lifestyle and medications, and medically responsible family members that ultimately fail to provide adequate care or supervision to an ailing patient.
When a HH nurse hits the road on his or her visitation route in the morning, each patient may present a whole set of professional challenges: elderly may not be able to optimally care for themselves, mental health patients may face similar issues, and patients' conditions may require more acute attention. Family relationships may also play a role and nurses must be capable of creating close alliances with family.
Self-Directed Work
HH nurses that work for an agency are responsible for self-directing their time and planning their day. Nurses are on the road for a good part of their week, and they may have to make numerous stops to deliver patient specimens and diagnostic tests, pick up medication, and map a timely and effective route. These are skills beyond the scope of most clinical nurses, whose days are planned and scheduled and whose professional responsibilities rarely extend outside the walls of their particular unit of care.
Home Health Degrees
Depending on location, nurse candidates for HH jobs may have any kind of nursing degree: Associates, Bachelors, or Masters. The kind of work involved demands a wide range of skills and BSNs are most well suited to the jobs. All HH nurses are required to have a valid RN license to practice and some type of clinical nursing experience.
Field credentials are sketchy at best. Home health nurses should contact their state board of nursing to request appropriate credentialing information. Employers may also require a proprietary certification and a certain number of continuing education units each year.
The population of seniors is growing more quickly than any other. This will incrementally drive the need for skilled and compassionate home health nurses.
Get Your Free Information on Nursing & Healthcare Programs
Find Your Healthcare Degree Fast