Online Medical Transcription Programs
In today's unstable economy, there are countless fields in which job security is fragile and opportunities for growth are minimal. But more and more individuals are discovering that healthcare is one of the few industries which has consistently experienced growth and stability. According to Monster.com, a leading career search site, the healthcare industry is one of the most resilient industries, since people continue to need medical services regardless of economic circumstances. Still some healthcare occupations may be unappealing to those who cannot tolerate blood or individuals who prefer predictability in their everyday work. Fortunately, not all careers in the healthcare field are clinical positions. One of the most lucrative and flexible careers in today's job market is medical transcription. The field of medical transcription has much to offer, but some individuals are unaware of the job or do not know how to gain entry into the field. Below are some of the issues which seem to cause confusion or deter people from taking the first step toward a challenging and rewarding career in medical transcription.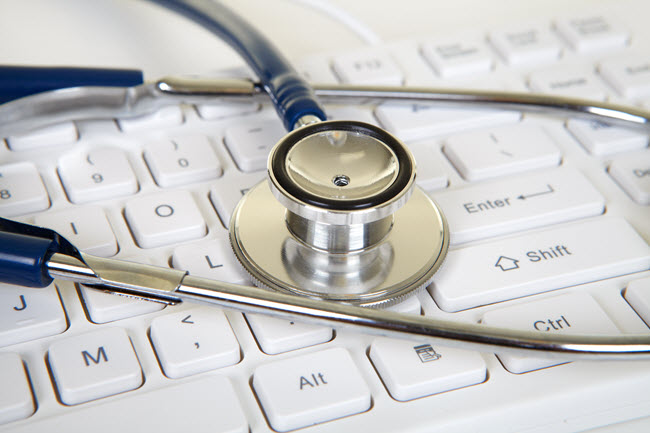 What is Medical Transcription?
According to a study by Bentley College, medical transcription is one of the most important facets of quality healthcare. Medical transcription is the process by which a medical transcriptionist (MT) formats an oral or written account of confidential patient information into a document according to established criteria. Medical transcriptionists (MTs) are specialists in medical terminology and healthcare documentation. Physicians and other providers utilize advanced technology to dictate this information and then rely on medical transcriptionists to convert spoken words into all-encompassing records that accurately and completely communicate clinical information. The process of transcribing the spoken voice recording or hand-written patient care information into text form requires an MT to pay close attention to spelling and grammar. Additionally, MTs may need to correct medical terminology or dictation errors. Upon completion of the transcribed records, the MT will print and/or return the completed records to the medical office or facility by the established deadline.
Where is Medical Transcription Work Performed?
Medical transcription offers a variety of work site options. Many MTs choose to be independent contractors or subcontractors, thereby performing the work from home, others work in doctors' offices, hospitals, medical schools, medical transcription businesses, clinics, laboratories, pathology and radiology departments, insurance companies, medical libraries, government medical facilities, rehabilitation centers, legal offices, research centers, and veterinary medical facilities. There are countless areas in which dictation for the purpose of healthcare documentation requires transcription. In the field of medical transcription, the possibilities for work environments are virtually endless.
Is it Possible to Complete Medical Transcription Training While Caring for a Family or Working?
Absolutely. Although numerous institutions offer accredited medical transcription programs, many people are unable to fully commit to medical transcription training via a traditional college schedule while balancing family and professional obligations. Those individuals may find themselves wondering if there is an alternative to the rigid class schedules offered in traditional brick and mortar institutions. There absolutely is! With the technological advancements of recent years, there are more online medical transcription programs available than ever before.
Why Should Individuals Use Online Medical Transcription Programs Instead of Traditional Classes?
While the college experience is geared toward the recent high school graduate, online programs are more accessible and more convenient for busy adults. There are fewer distractions than in traditional classrooms and the study schedule is completely decided by the student. Not to mention that because most of the materials are offered in digital format and there are no transportation costs to consider, an online medical transcription program is usually substantially less expensive than a traditional program. Still, perhaps the most positive aspect of the online program is that every student is able to work at his own pace. This individualized structure enables many students to finish the program ahead of schedule, which can lead to a speedier ascent into the field. Countless online medical transcription students are able to complete the program and start work within six to nine months. Since the main goal of a medical transcription program is to obtain employment in the field, faster access means people are able to begin utilizing the skills and knowledge almost immediately.
Which Online Medical Transcription Program is Best?
It is crucial to be cautious and particular regarding which online program to choose. As there are many dishonest programs seeking to scam unsuspecting students, there are some specific things to look for when choosing a program. Potential students should research a few schools before deciding which one is best. One of the first things to investigate is the status of accreditation by the National Educational Association or one of their six regional counterparts. The majority of institutions display their accreditation status on their website because of what it means to other schools and potential employers. To qualify for accreditation, colleges and universities must comply with current education standards.

Still, prior to enrolling in an online medical transcription program, it is important to have some level of understanding as to the type of work involved. The following information should be a great starting point for researching this fascinating career option.
Why Become Certified or Registered?
While medical transcriptionists are legally able to work without registration or certification, individual MTs should consider becoming registered or certified as a means to increase potential professional opportunities. Since there are such stern regulations and procedures in place regarding the quality and accuracy of medical transcription, many employers may not even consider hiring an MT who has no credentials. Therefore, becoming a registered or certified Medical Transcriptionist is an investment that every serious MT should consider. Individuals with credential are more likely to be offered employment and usually receive better compensation than their uncredentialed counterparts. Additionally, an MT with credentials is less likely to be replaced or terminated in times of recession and budget cuts.
How Does Someone Become Certified or Registered?
Completion of a medical transcription training program does not guarantee an MT the title of Certified Medical Transcriptionist (CMT). To earn the CMT credential an MT must pass a certification examination conducted by The Association for Healthcare Documentation Integrity (AHDI). AHDI also offers the credential of Registered Medical Transcriptionist (RMT). According to AHDI, the RMT is an entry-level credential while the CMT is an advanced level. AHDI maintains a list of approved medical transcription schools.
Why Should Someone Consider Medical Transcription a Career Choice?
Individuals, especially those with an interest in healthcare and medical science are likely to find a niche in medical transcription. This rewarding career offers countless benefits to individuals looking for entry into the medical field. Additionally, individuals who wish to work in a legitimate field that will allow them to stay home and care for a family or other obligations are sure to be intrigued by this lucrative opportunity. For anyone searching for a field with limitless options and unmatched potential, medical transcription can present one of the most uniquely versatile career paths available.
Quality Medical Transcriptionists Are in High Demand.
According to The Bureau of Labor Statistics, demand for medical transcription services will continue to be spurred by a growing and aging population. With many traditional clerical and office careers are becoming obsolete, many individuals who were once a precious commodity in the workforce are now finding it difficult to obtain employment. Numerous potential medical transcriptionists have already mastered some of the skills necessary to be successful in this field and with formal training, prospective job offers will quickly emerge.
Positive Social Impact
Medical transcriptionists contribute to society in a variety of ways. Most notably, medical transcriptionists have a dramatic impact on the economy overall. Experienced medical transcriptionists are able to find and correct errors and inconsistencies or even act as patient advocates. Additionally, by quickly returning transcripts to medical facilities and practitioners, medical transcriptionists are able to expedite fast patient care resulting in better patient outcomes in the medical system.
Flexibility
A vast majority of businesses within the medical industry operate 24 hours a day. Therefore, regardless of the hour or day of the week, there is always an abundance of medical records and patient care charts in need of transcription. This aspect, unique to medical transcription, affords many transcriptionists the opportunity to set their own hours to accommodate personal or family obligations as well as other commitments. Medical transcription is completely adaptable to each individual allowing professionals to work whenever it is most convenient for them.
Rewarding & Meaningful
The medical field is arguably the most rewarding career field available. For that reason, individuals considering an entry-level position usually endure years of education, debt and training simply for the love of helping others. Each member of the medical field helps to achieve this one common goal. There are few career paths that offer such a rewarding experience. In addition, medical transcriptionists are responsible for ensuring that patients and insurance companies are correctly charged and that physicians, anesthesiologists and other providers are compensated promptly. Without accurate and timely medical transcription, many providers, as well as their staff members, might not receive payments for services.
Job Satisfaction
While job satisfaction may vary significantly depending on the individual and his chosen field, transcribers are able to visibly track progress at the end of the day and actually see their impact immediately. Medical transcription can be extremely gratifying and many professionals enjoy a high level of job satisfaction over the long-term. Watching completed medical reports pile up enables individuals to see how much they have accomplished and set goals accordingly.
Work Environment
As previously stated, a medical transcriptionist has the freedom to choose the work environment that is most appealing to his specific needs and preferences. Whether working in a hospital, a private office or from home, medical transcriptionists enjoy a calm, comfortable work environment, not available to other medical professionals. Since proper transcription is solely dependent upon an individual's ability to hear the practitioner's voice recording, noise levels are generally low. Additionally, there are very few safety risks and virtually no strenuous labor required. In medical offices and facilities, professionals can expect a comfortable office and dedicated work station. But, while the Bureau of Labor Statistics reports that 70% of medical transcriptionists still work in hospitals or physicians' offices, medical transcription is becoming increasingly popular as a work-from-home profession. Working from the comfort and convenience of home intrinsically leaves the structure and composition of the work station completely to the discretion and imagination of the individual. Whether due to family obligations or simply personal preference, individuals seeking a legitimate profession with the potential for great success as a "work at home" career should seriously consider medical transcription.
Quick Entry
Many lucrative professions require advanced degrees as well as years of internships and training. Other jobs in the medical field can take at least eight years of lengthy, expensive schooling prior to being offered work. In medical transcription, many individuals are able to complete an online medical transcription program and obtain employment within a year or less. Numerous people feel that avoiding huge debts and student loans is one of the most important factors in making a career choice.
Competitive Pay Scale
Compensation can vary significantly depending on the area, but medical transcriptionists in the United States generally enjoy excellent pay, even in entry-level positions. According to PayScale.com, entry-level medical transcriptionists can earn as much as $15.00 per hour. Additionally, after gaining dexterity and experience in the field, many transcriptionists earn as much as $20.00 or more per hour.
Job Security
For many professionals, stability in a specific field is more important than any other aspect of choosing a career path. Countless students are finding themselves in serious trouble as they graduate with degrees in fields that have no current openings. This unfortunate reality forces many graduates to seek employment in other fields, often paying substantially less than students expected. Upon accepting these lower paying jobs, students may be unable to meet the financial obligations of their education. But The Bureau of Labor Statistics estimates that demand will rise an average of 11% over the next ten years. Thus, while many other industries are seeing decline and potentially laying off employees, the medical transcription industry will experience growth and stability.
Transferable Skills
Medical transcriptionists acquire many transferable skills which can prove useful in other endeavors. Should someone decide to leave the industry, he may be viewed as a more valuable asset than other candidates due to his unique knowledge and skills. Skills utilized in medical transcription can be easily adapted to suit a number of positions. The medical knowledge ascertained enable individuals to explore other medical careers if desired. However, an individual interested in changing industries will find that his mastery of typing and data entry skills could lead to a highly successful career as a dispatcher, court reporter or administrative assistant. Moreover, transcriptionists also develop their speaking and listening abilities, which can be useful in all types of positions that involve instructing, writing or editing. Medical transcription can be a step on the rung of the proverbial career ladder or it may just be the dream job for which someone has been searching. In any event, the skills and knowledge obtained through training and working in the medical transcription field can dramatically improve an individual's overall career outlook.

Medical transcription is an interesting, rewarding and ever-changing field offering a variety of benefits to individuals with all sorts of backgrounds and experience. This challenging and stimulating career allows individuals to constantly learn new things about the human body, disease processes and medical science as a whole. Anyone interested in a multidimensional career brimming with opportunity and flexibility should consider the vast field of medical transcription.
Get Your Free Information on Nursing & Healthcare Programs
Find Your Healthcare Degree Fast