Certified Nursing Assistant Degree Programs
A Certified Nursing Assistant (CNA) is responsible for a variety of basic patient care services. They work under the supervision of a nurse to provide assistance with daily living tasks. Some of the duties that a CNA might perform include personal hygiene and bathing, assistance with eating, helping nurses set up and monitor medical equipment and checking vital signs. CNAs often provide vital emotional or social support to patients and can be a valuable source of information to nurses on the current condition of patients. Although many find this to be a satisfying job in and of itself, becoming a CNA can often be the first step in a long nursing career.
Depending on what type of facility they are employed at or even what region of the country they work in, Certified Nursing Assistants may be referred to by a variety of designations. They may be called nursing aides, patient care technicians or orderlies. CNAs also may work at providing patient care in the home as home health care aides.
Becoming a Certified Nursing Assistant
The only prerequisite to start a CNA program is a high school diploma or GED. The student will complete a short course that will normally last from six to twelve weeks, depending on the program selected. The course consists classroom studies that cover basic nursing skills, nutrition, infection control and some anatomy and physiology. The majority of programs also have a clinical component, ensuring that the candidate will get sufficient practical experience.
Once the course is completed, a certification exam is required in order to become a CNA. The requirements for coursework and examination can vary by state, so the requirements should be verified with the state department of health.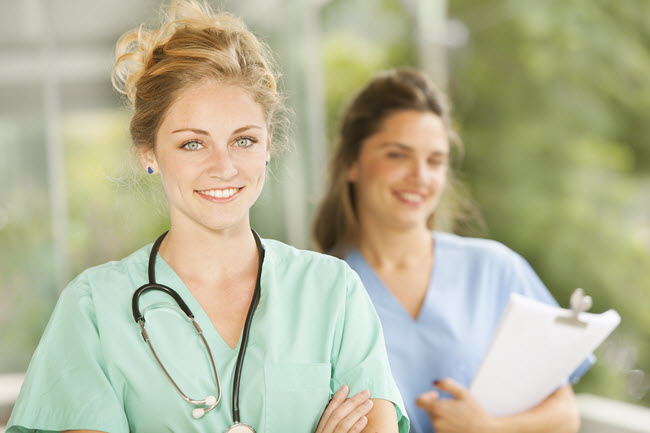 CNA Training Options
There are a variety of options when it comes to CNA training. There are traditional classes, often offered by community colleges or technical schools. There are many online courses that will cover all or some of the classroom component. Some states or private institutions may even offer free training. Various states have developed funds or grant programs that will cover the entire cost of a Certified Nursing Assistant training program. Additionally, some long term care facilities or nursing homes offer free training courses. There are even some hospitals that offer free training, but such programs are rare. By investigating a variety of options, it is certain that virtually anyone looking for a program can find the perfect fit.


The CNA Exam
The CNA exam consists of two parts, a written exam and a clinical skills test. Each candidate will generally be asked to bring someone along with them to serve as a model to demonstrate skills. Before taking the written portion, it is a good idea to review class notes. This will insure that the memory is fresh on all topics. It can also help alleviate anxiety over taking the test. Some practice questions for various state exams are also available that can help the student get a feel for what the test entails.
The clinical portion of the exam can also make many applicants nervous. Having someone watching every move will make most people nervous, but remember that the examiner has done this countless times and knows the effect it has on people. The candidate will generally be asked to perform between three and five practical skills. Going over these skills mentally and practicing them with your assistant beforehand can go a long way toward alleviating nervousness.
The Importance of Certified Nursing Assistants
Becoming a CNA can be a lifetime career or a stepping stone to future nursing advancement. The CNA is at the forefront of patient care, providing the day to day support needed to help patients during their treatment. Many find a great deal of satisfaction in this work and are happy to continue doing this for years. For others, it is the first step toward becoming a Registered Nurse or moving on to other nursing opportunities. For such people, serving as a CNA can provide a good, quick entry point into the field of nursing. It will also provide valuable nursing experience and may be helpful to obtaining work in the future, especially in some of the areas of nursing where there is more competition for available jobs.
Get Your Free Information on Nursing & Healthcare Programs
Find Your Healthcare Degree Fast